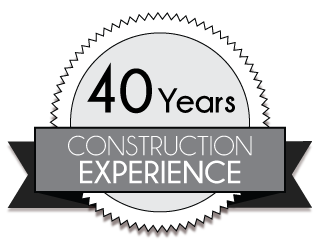 40 YEARS CONSTRUCTION EXPERIENCE
Chandler Home Inspections has been conducting quality inspections for 10 years and is made up of Home Inspectors Jim Chandler and Randy Ward.  Both have over forty years of construction experience so that you know that our professionals truly understand not only how to evaluate the components of a home, but also everything that went into building it.
Jim Chandler
Jim starting building with his father when he was only 12 years old and went on to own a General Contracting company, constructing many houses as well as commercial spaces which has given him extensive insight about what is important when inspecting a home. He has also been a member of the Kentucky Home Inspector Board since 2011 and was Chairman of the board in 2015.
Randy Ward
Randy became a licensed home inspector to share his knowledge with others from over 30 years of experience in the building industry.  After graduating from the University of Kentucky with a degree in Accounting, Randy worked in residential and commercial contractor sales and built and remodeled homes himself.  He enjoys meeting people and assisting them in the home purchasing experience.
YOU CAN COUNT ON CHANDLER HOME INSPECTIONS
Jim and Randy's number one priority is to assist their client in knowing all the pertinent information they require to make a decision about their next real estate transaction.  Chandler Home Inspections was created out of a desire to use their combined expertise and knowledge of the construction field to help others make a wise decision for their family's future.
When it comes to your biggest investment, it is essential to work with seasoned professional to determine its condition before making the commitment. Jim and Randy have completed over 4,000 inspections over the decade that Chandler Home Inspections has been in business.  You can count on Chandler Home Inspections to provide valuable knowledge to aid you in making your decision.
WE OFFER A VETERANS DISCOUNT
Chandler Home Inspections would like to express their gratitude towards Veterans who have served the country in the armed forces by extending a $50 discount for all services.